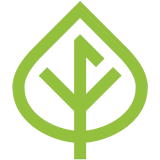 Project Overview
This family of four loved their home, but it wasn't set up to serve their needs as the children grew older. They not only needed more space – they needed different types of spaces. We reworked the home's existing footprint to build a Jack and Jill bathroom for the kids to share, and within their bedrooms, we incorporated custom desks to create private areas for each child to study and do homework. For their parents, we added a master suite onto the house, and by creating a new patio, the family now has more outdoor living opportunities.

The entire house received functional updates, including mechanical, electrical, and plumbing upgrades to improve energy and water efficiency. Indoors and out, new paint made the home more closely match the family's personalities. New doors and light fixtures provided both aesthetic and energy efficiency benefits.

All of these updates and additions work together to create a home this family can feel comfortable living in for many more years.
Features
Expanded space and new elements

Added a master suite
Reconfigured the existing layout to add a Jack and Jill bathroom and enlarge the children's bedrooms
Created private study areas in the children's bedrooms
Expanded the outdoor living area
Added new interior and exterior finishes
Updated the flooring

Improved energy and water effciency

Spray foam insulation in new and remodeled areas
New, more efficient water heater
16 SEER HVAC system connected to existing ductwork
WaterSense labeled plumbing features
ENERGY STAR® Certified light fixtures
ENERGY STAR® Certified exterior doors and windows

Promotes indoor air quality/avoids common chemicals

All low or no VOC paints, stains, and adhesives
Non-toxic pest control
Formaldehyde-free cabinets
Highlights
Square Footage: 1,951
Bedrooms: 3
Bathrooms: 2.5