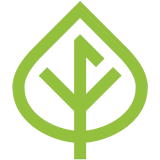 Learn More About Our People and Projects
Take your pick from the press. Hear from our team members, tour one of our high-performance homes, or read up on the ins and outs of green building below.
When it comes to sustainability, the most important aspect is the energy efficiency, because if we're using less energy, it has a domino effect. It will lessen the impact of the footprint from the home.
Ready to talk?
Whether you have questions about the benefits of building green or you're already prepared to break ground, we're here to help. Contact us today!