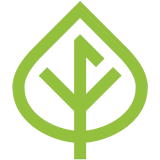 Project Highlights
This home was designed around two objectives: frame the view to the downtown skyline and shade the home throughout the day from the hot summer sun. .

Although the home's footprint is small, the open spaces, well-curated millwork, and large living room windows create a functional and comfortable residence. The living space has the best view, and windows along the south and north facades reveal two architecturally significant bridges that lead into downtown. .

Since the home was built with structurally insulated panels on the walls and ceilings and is tightly insulated, it requires very little to heat and cool throughout the year. To further reduce heat gain, the west facade has few windows, and the west-facing metal paneling has an air gap to reduce heat transmission through the walls. .

Certified to both NGBS (National Green Building Standard) and LEED-H, this home was the Department of Energy's Home Innovation Winner in 2017 as well as the Structural Insulated Panel Association (SIPA) 2017 Building Excellence Winner.
Features and Benefits
Maximizes Energy and water efficiency

Zero Energy Ready Home™ Certified
ENERGY STAR® Certified
HERS Index Score 52 (the lower the better – and new homes built to code average 100)
Passive solar design
Roof overhangs that block summer sun but not winter sun
Structural insulated panel walls and roof
Reflective galvalume Class IV metal roof
Reduced glazing on western façade
Sealed concrete floor that feels cool to the touch in summer but retains heat in winter
Tankless water heater
Xeriscaping (low-water landscaping)



Optimizes space, views, and privacy

Urban infill lot
Strategically sized and placed windows offer great views out, but not into the house
Open floor plan



Increases stability and durability


Promotes indoor air quality/avoids common chemicals

Indoor AirPLUS Certified
All low or no-VOC paints, stains, and adhesives
Formaldehyde-free cabinets
Non-toxic pest control
Details
Square Footage: 810
Bedrooms: 1
Bathrooms: 1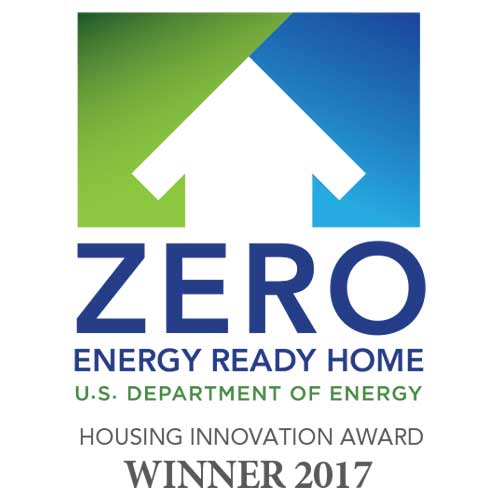 Other Custom Homes Projects