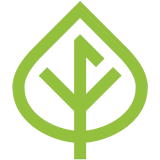 We believe building green benefits everyone.

North Texas' original
green builder
We're looking to build smarter, and help others do the same. Established in 1984 by Don Ferrier, we built many of the early generation energy-efficient homes across North Texas, and today we deliberately weave energy efficiency and sustainability into the fabric of every project. We are North Texas' original green builder.
Our Services
We build sustainable custom homes and commercial buildings, and provide green remodeling services. Our projects consume less energy and leave less of a footprint on the earth than traditional projects, and are designed to reflect your true character.